If you are looking to buy a reliable generator and want excellent generator service to go with it, look no further than Hire it (Natal). Not only do we sell generators, we hire them out too so we have experience in using them for various applications and  can offer installation, after sale services  & repairs. But don't just take our word for it – here's what our customers have to say:
"Hi there Richard. I would just like to inform you of the outstanding product (Hoffmann 8kVA Generator)  purchased. The machine performed  very well for the weekend and was very easy to operate. Just felt I needed to let you know I  am a very satisfied customer. Thanks, Gary Benga (East London). "
" Good morning Doug  & Richard. The genny runs like a dream and I keep on looking for excuses to start it. Thank you for the excellent service and support. Kind regards, Dries Cremer (Pretoria). "
As agents for Hoffmann, Kipor, Yamaha and Honda we can supply a variety of quality generators to suit your specific needs. From basic contractors generators to run construction equipment on site, to AVR events and home back-up generators of all sizes, we are here to provide excellent generator service.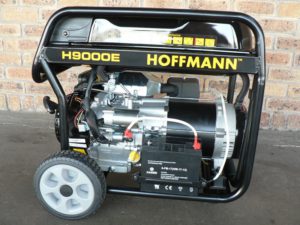 8kVA Generator 8 kVA sodl to Gary Benga & others for home and office back-up.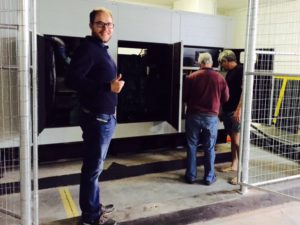 330kVA generator installation at Universal Kingdom of God Church, Durban